E-ONE Cyclone 24' Walk-in Rescue
Prince Frederick Volunteer Fire Department, Calvert Co., MD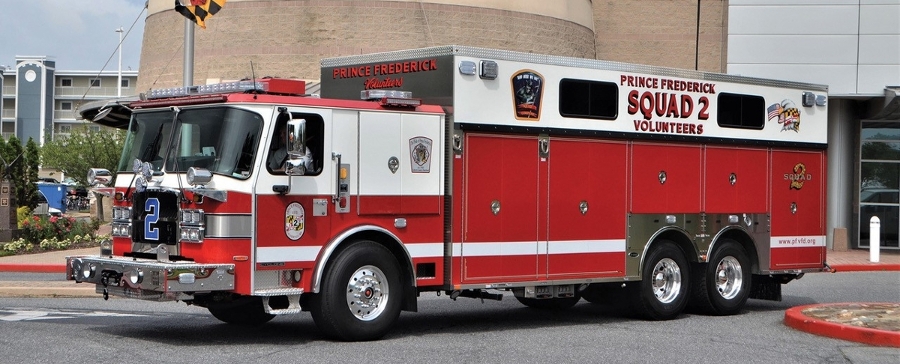 The Prince Frederick Volunteer Fire Department recently took delivery of an E-ONE 2 Door Cyclone II 24' Stainless Steel Walk-in Rescue. The rig is powered by a Cummins X15 motor with an Allison EVS 4500 automatic transmission. Features include a Hale CBP Booster Pump with 250 gallon UPF tank, a Harrison 20kw hydraulic generator, E-ONE Hydraulic Rescue Tool (HRT) System with six (6) Amkus Hydraulic reels, two (2) 200' electric cord reels and a 6000 psi breathing air cascade system with a 2 bottle fill station. Additional features include FireTech 12V scene lighting, a Command Light Tower, Whelen LED "M" series emergency lights, two Mars 888 LED lights and an LED RotoRay.
Photo courtesy of Howard Meile, III