E-ONE Typhoon 2000 GPM Pumper
West Lanham Hills Volunteer Fire Department, Prince George's Co., MD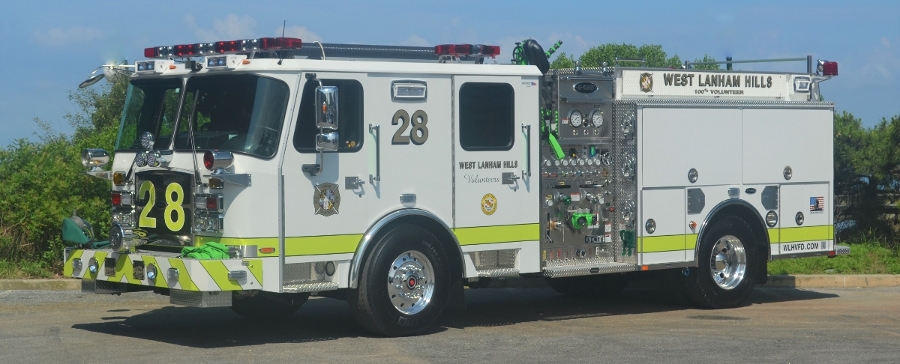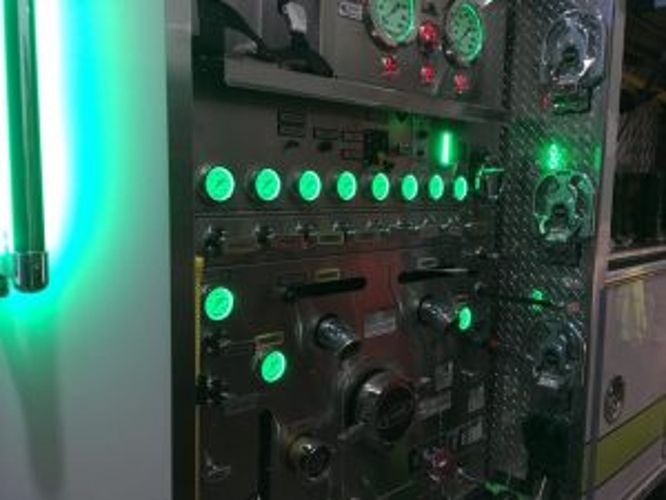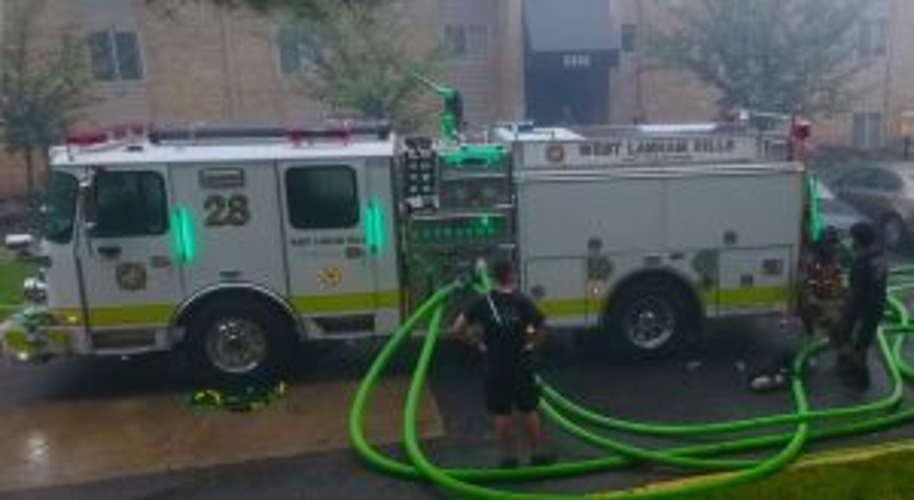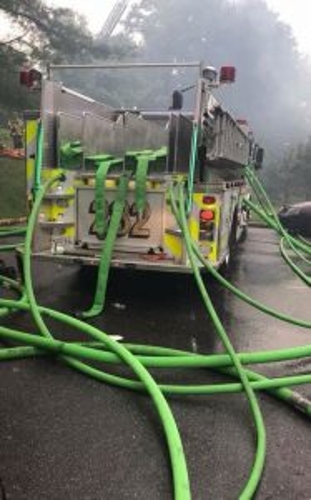 The West Lanham Hills Volunteer Fire Department recently took delivery of their third E-ONE pumper, a 2000 GPM model on a Custom Typhoon Extreme Duty Long Cab. The unit is powered by a Cummins ISL 450 HP motor with an Allison EVS 3000 automatic transmission. This pumper features a severe duty interior, barrier style doors, seating for eight (8) firefighters and a Hale QMax pump. The stainless steel body has a low hose bed with a 530 gallon "L" tank. Other features include Whelen "M" series lights, a Federal Signal lightbar and Whelen Pioneer scene lighting. Thank you West Lanham Hills VFD for your continued trust in Patriot Fire!